January 17th, 2018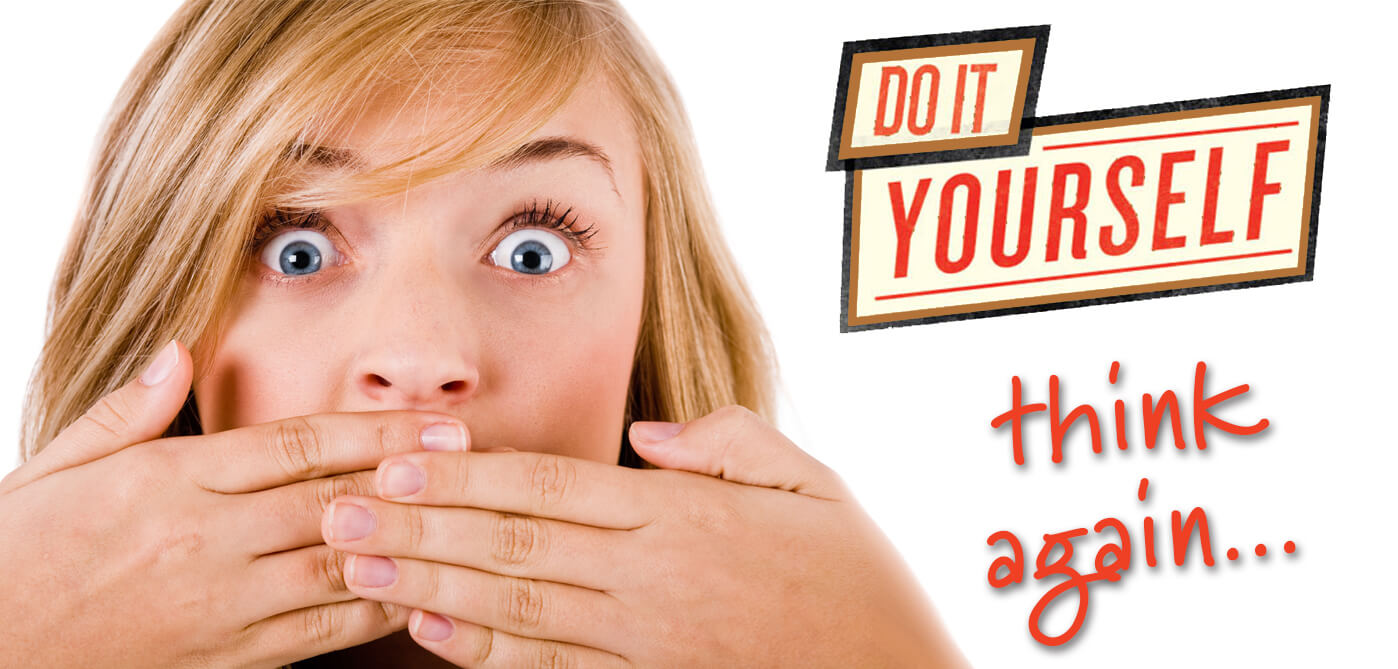 According the American Academy of Orthodontists (AAO), do-it-yourself (DIY) orthodontics has been a growing trend, gaining visibility online and misleading people into thinking that straightening teeth can be done at home. These DIY ideas suggest moving teeth and fixing bites can be achieved by using either DIY household items such as dental floss, rubber bands, or unsupervised, mail-order orthodontics. Orthodontics is something that requires years of expertise from a professional and licensed orthodontist and specialized equipment such as braces or Invisalign. Unfortunately, all of these DIY treatments will not fix an orthodontic problem. In fact, they do the exact opposite and endanger the health of those who try them.
Risking Lifelong Dental Problems
The AAO states, "moving teeth without a thorough examination of the overall health of the teeth and gums could result in the permanent loss of teeth." Your mouth is a complicated part of your body, and straightening your teeth requires not only moving your teeth, but takes into consideration the supporting gum tissue and bone. DIY orthodontic treatments do not take into consideration the complicated process of moving teeth, opting instead for a simple solution that disregards patient safety.
The best example is the DIY treatment, gap bands, which has had a surge in popularity. This method uses small rubber bands to pull two teeth together, intending to repair gaps in teeth for a more uniform smile. However, gap bands will slowly move up the teeth, and have the capability to move under your gums, working their way up to the roots of the teeth. Not only does this increase the risk of bacteria getting under your gums and into the deeper parts of your teeth, the pressure from the bands around the roots can eventually extract the teeth from the mouth.
Why Choose a Professional Orthodontist
By selecting a licensed orthodontist, you are putting the responsibility of your care in the hands of a professional who has received the proper education and experience necessary for appropriate and safe orthodontics. Orthodontists create beautiful smiles using advanced technology and treatment methods that have been tested and proven to be effective. With minimal risk and time commitment, you can have a gorgeous, healthy smile.
Come to the Experts at Brewer Dental Center
If you have any questions about orthodontic treatment, or you're thinking about trying DIY orthodontics, schedule an appointment at Brewer Dental Center Orthodontics first to talk about your treatment options and the advantages of choosing a professional solution.
Call Us Today, We'll See You Today. Guaranteed!
406-656-6100